The Firman Cars factory
Our base
Having sold Van Diemen in 1999, Ralph Firman formed a small building company to undertake some projects in both the residential and commercial arenas. One of these ventures included the re-development of some industrial land close to Snetterton circuit into a number of modern commercial units, one of which now accomodates the new company, Firman Cars.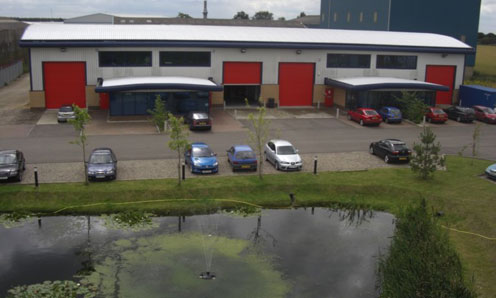 With the intention of keeping costs and overheads down and at the same time allowing short lead-times on prototyping and manufactured components, the company has invested in a range of CNC, automatic and manual machines which are operated by a small number of staff.
Housed in adjacant units on the same industrial complex are a fabrication shop and a bodyshop, small businesses set up by former employees and suppliers whose experience in the racing car industry enable most of the Firman Cars production to be undertaken "on-site".